Kikka Laakso, Lemmenjoki, Inari
To get to Lemmenjoki from the south you have to drive through Inari church town or from Kittilä via Pokka. Either way, the road to one of the northernmost points of visit is beautiful. The visitors in the north have the benefit that Konstrundan is arranged during the best ruska-time, when the autumn colours are at their finest.
Well arrived you are welcomed by Kikka Laakso and the Finnish Lapponian Dog Virkku. Since 2008 Kikka has received visitors in her gallery near Lemmenjoki National Park. The sales and exhibition space Kammigalleria is mainly open during the summer and winter time by appointment.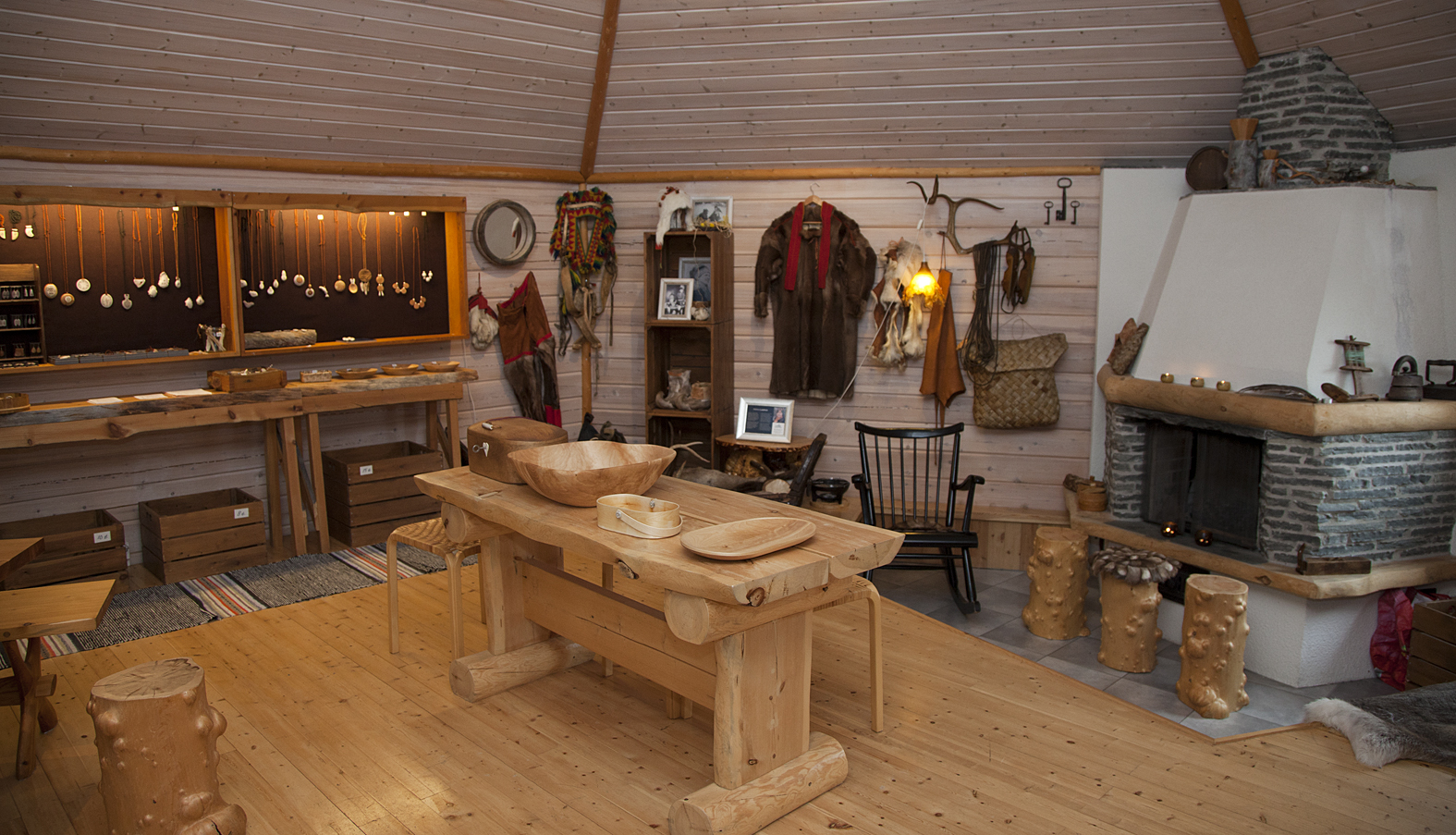 Artisan studies in Inari and thereafter the move to Lemmenjoki and the reindeer farm opened the doors to work in the creative field. The materials are from nature in the shape of antler, bone and birch burl. Kikka has been an entrepreneur in the field since 1994.
Kikka processes mostly reindeer antler, bone and wood, both with modern and traditional techniques. Also the hoof of the reindeer, birch burl and hand tanned reindeer skin are materials she likes. The best antlers are the ones that fall off the reindeer bull. She always engraves by hand and to engrave in antler and bone are characteristic to Kikka.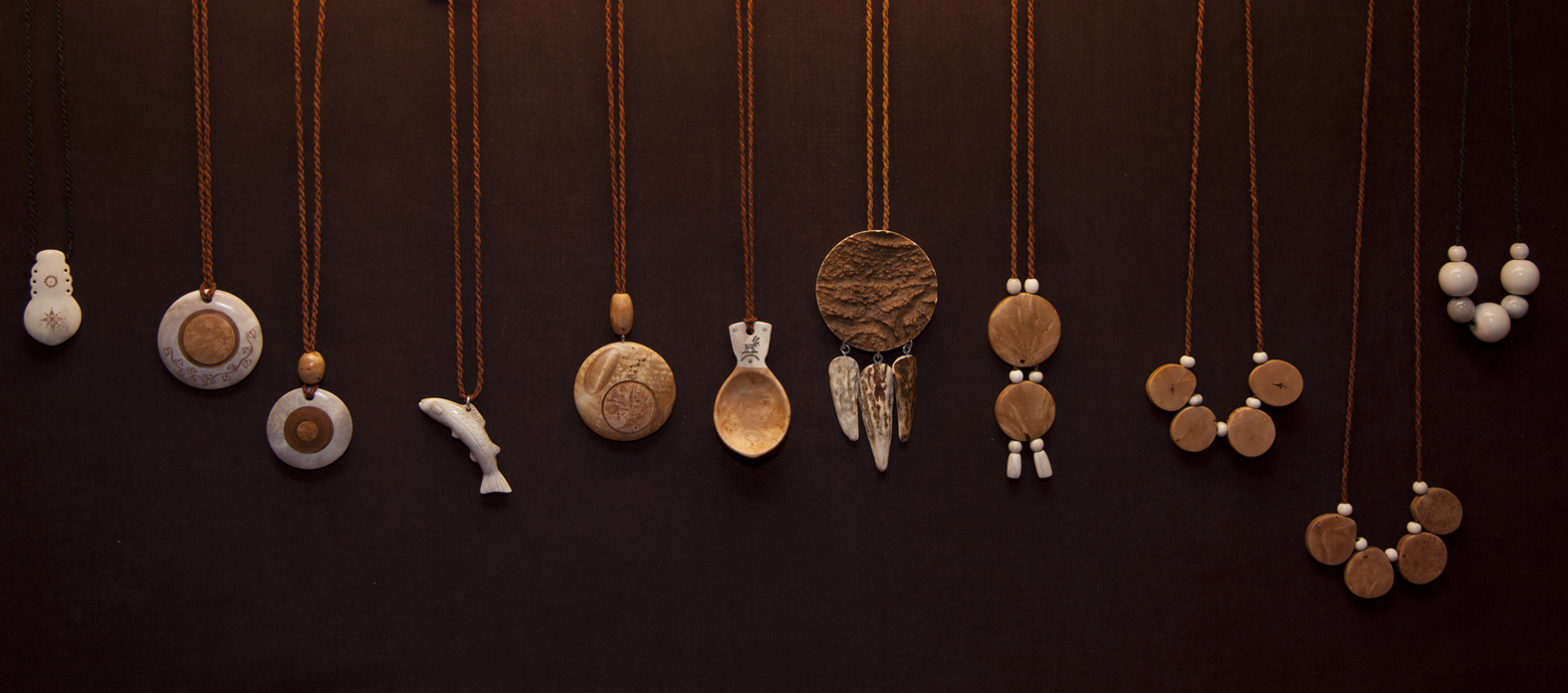 The work starts with finding the materials. Also the pre preparation of the materials is a necessary step of work. To prepare a hand tanned plant barked reindeer skin takes its own time. The intervju is made in the middle of May and during the night before the first reindeer calf was born. When the snow melts it's time to bark the reindeer skins. Right now Kikka makes jewellery for the summer season.
In the gallery there are unique jewellery and art objects in natural materials for sale. The jewellery has the main role when Kikka realizes her artistic thoughts, but she also makes lamps and pictures suitable for decoration.


The inspiration Kikka gets from the nature, traditions and culture of Lapland. She uses and respects traditional working methods and she also makes traditional crafts, like knives, wooden cups, spoons and needle houses of bone.
Kikka hopes to get new contacts and networks through Konstrundan. Also the wide visibility is good and she welcomes travelers to Lemmenjoki also in September. In Kikkas Kammigalleria you can take part in a small reindeer antler course and learn about the use of natural materials. Kikka also presents traditional reindeer herding culture in her gallery that has the shape of a peat comb.
Text: Ami Avellán
Foto: Ulla Isotalo