art friday 2023
Since 2012, Konstrundan has organised various art workshops for children and young people. This year we have some new initiatives, which we hope as many children as possible will take part in! The aim is to give a positive image of the creative professions and inspire children to be creative.
THIS YEAR'S ASSIGNMENT IS INTRODUCED BY ARTIST MAIKKU HUOVILA!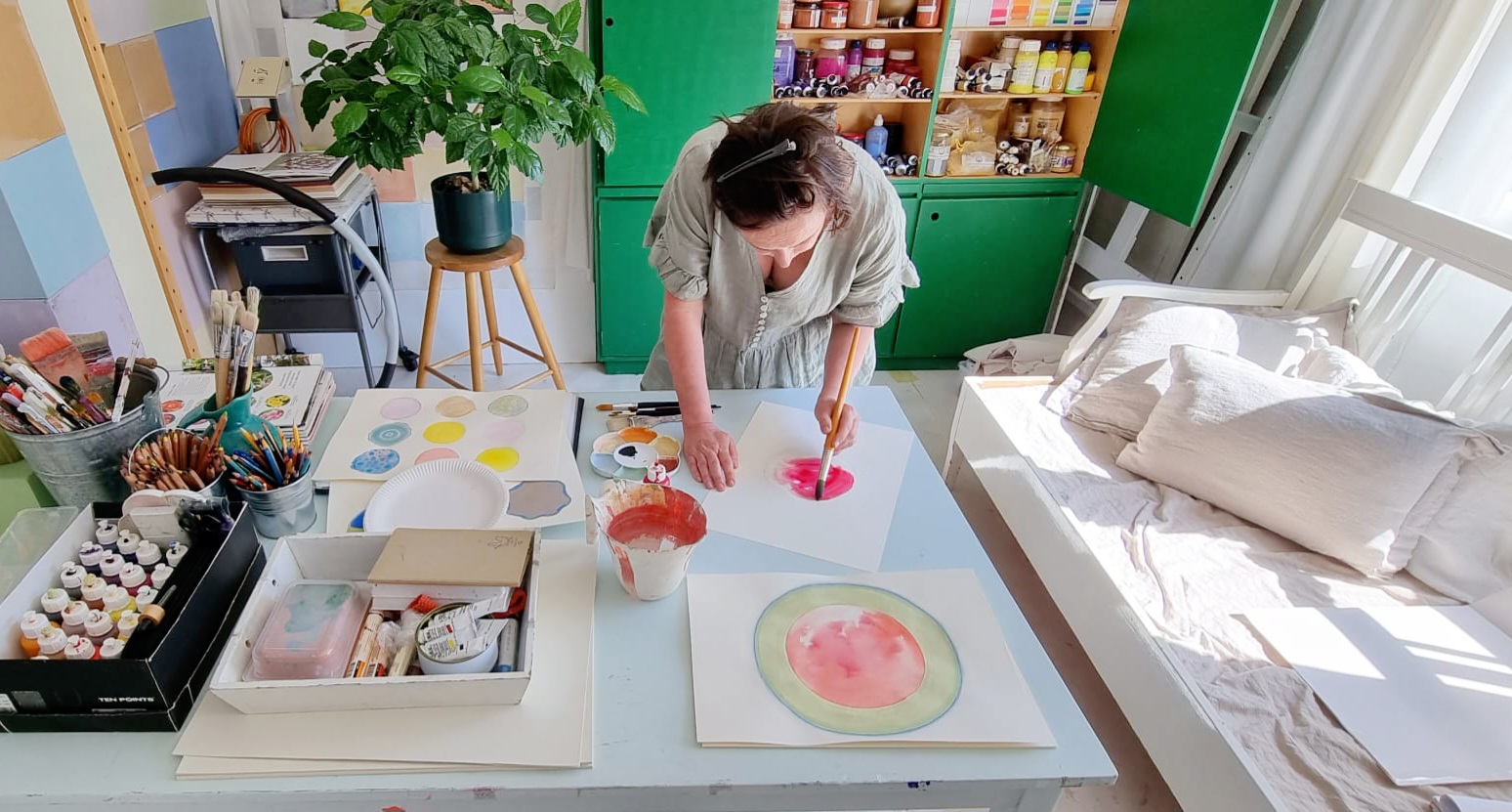 Maikku is a visual and community artist from Sipoo.
Huovila's works are paintings, spatial works and collaborative projects where dialogue is central. In addition to her own artistic work, Huovila has worked as an art teacher in schools and coordinated various community art projects and project-based work.
ASSIGNMENT: A GOOD PLACE
This year's assignment is based on each of us having an image of a place that is important or meaningful to us and that can also serve as an image of a refuge in difficult times. During the session, everyone will be guided to create their own painting of "a good place" using different materials and mixed media.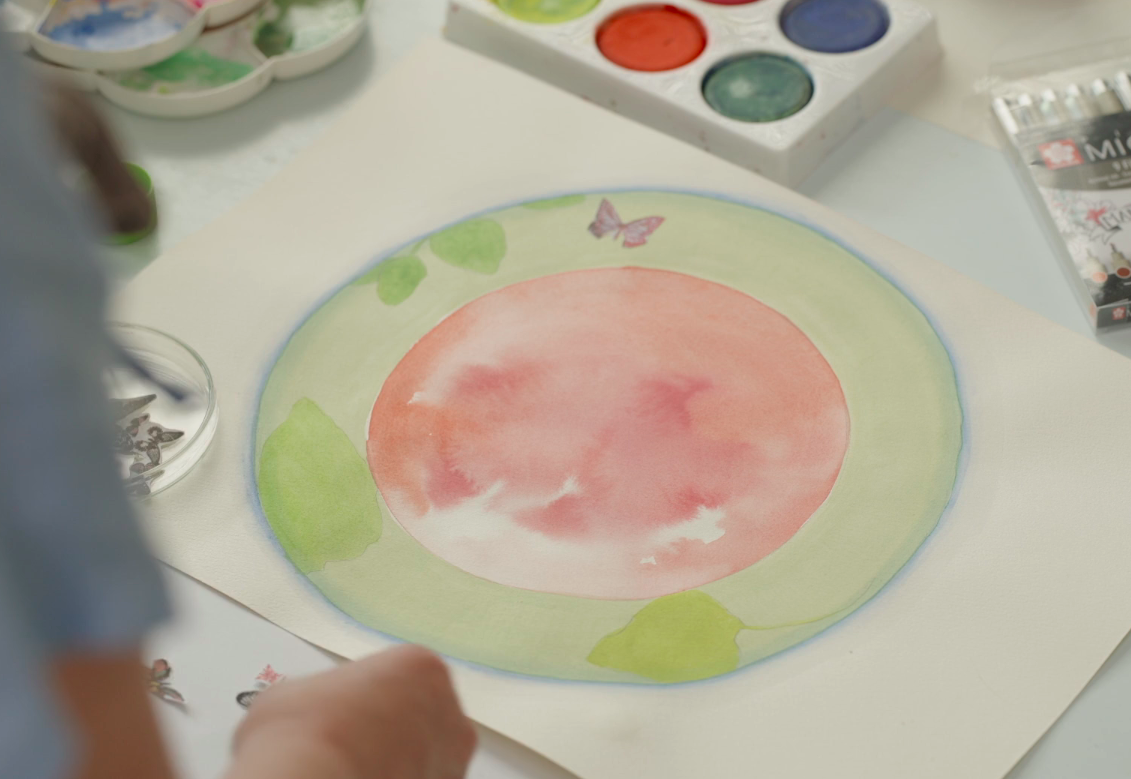 This is needed for this year's assignment:
Thick paper, size A3 or larger (at least 140g of paper).

Water-based paints, such as acrylics, gouache, or opaque colours

Paintbrushes and a water cup

Old magazines for the cut-outs

Glue and a pair of scissors

Pencil and an eraser

A plate or similar round shape with a diameter of 15-25 cm (e.g. a disposable paper plate)

Black thin permanent marker

The film will be made in Finnish, Swedish, and English and published on Art Friday on 1 September 2023. In the film, artist Maikku Huovila will introduce the task to the children.
The results can be posted on social media. Feel free to upload the children's artwork on Instagram using the hashtag #konstensfredag #taiteenperjantai #konstrundan or send the images to Konstrundan for uploading konstens.fredag(a)gmail.com.

This year's film is produced by the production company Filmbutik.
Group visits to studios!
On the day before Konstrundan some of the participants open the doors to their studios for group visits. Visit the artist in their studio with your preschool group, class or organization.
List of artists accepting groups [PDF]
KONSTRUNDAN BINGO!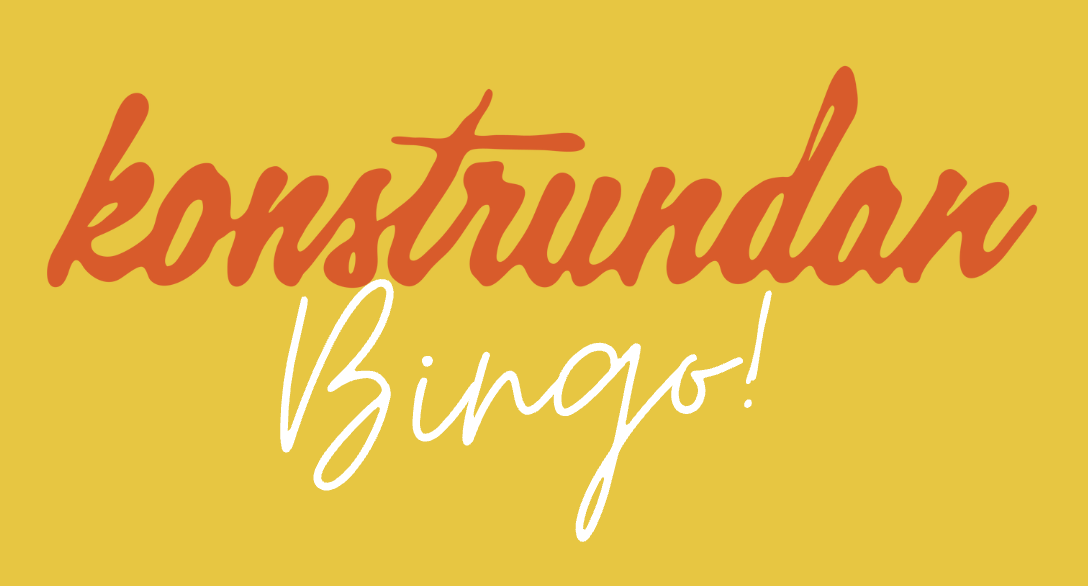 This year the Konstrundan bingo is back! You can play during your visits to different participants - who gets bingo first? You can also try to find all the items on the bingo form. Print out the form or follow along on your phone!

Find the bingo form here ➡ [PDF]