Ulla Kostiainen, Jan Lappalainen, Micaela Lappalainen & Yoshi Omori, Skogby
Twelve kilometres along the road from Ekenäs toward Hanko, you'll find a group of participants in the lush environment of Skogby Bruk. There's glasswork, photography, arts and crafts and painting going on. All four emphasize the impact of nature on their work.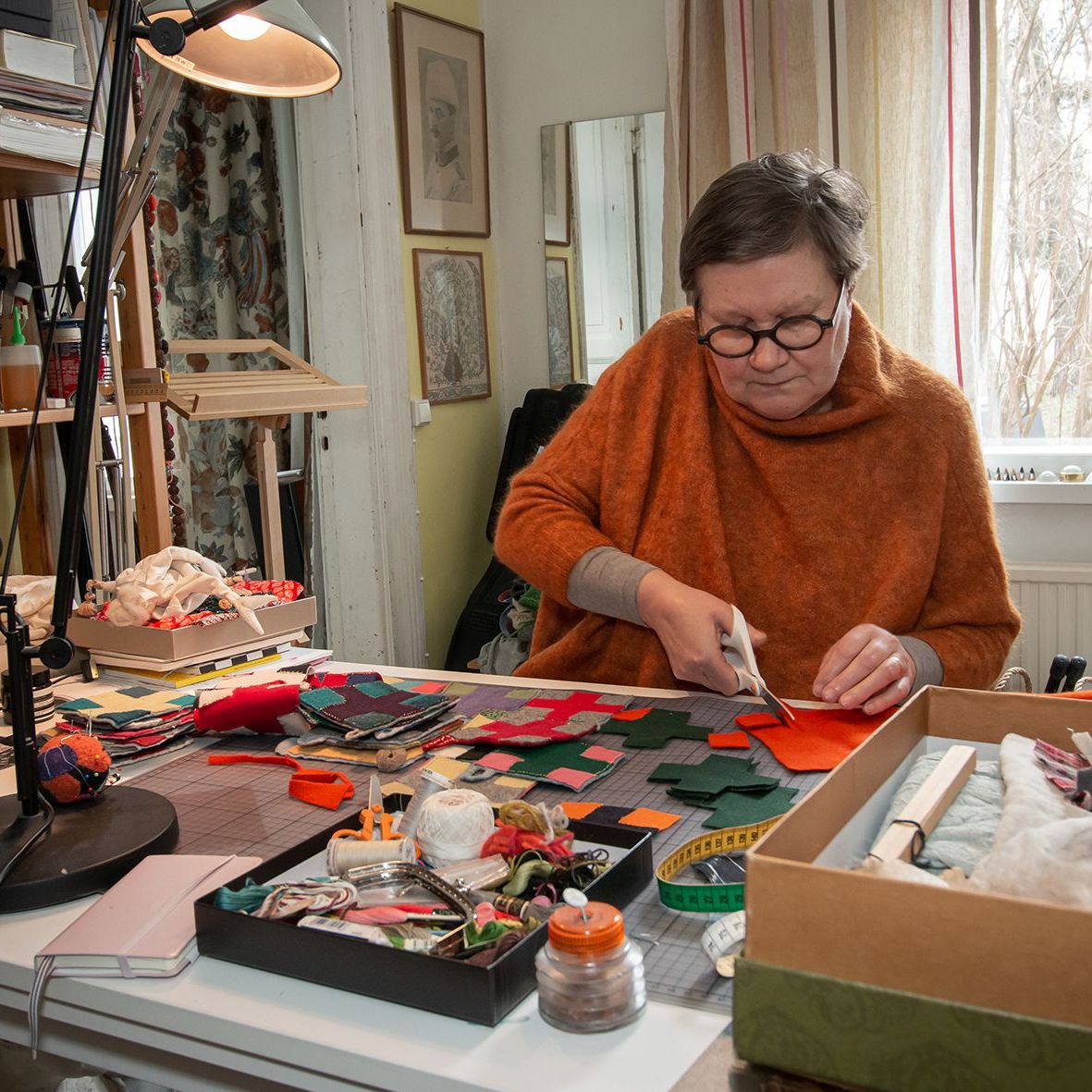 Ulla Kostiainen has worked 13 summers in Skogby. Micaela Lappalainen has spent the summers on the mill since childhood: "The beautiful swamp with its dragonflies and water lilies in early summer, magical moonlit nights in August, not to mention the sparkling waterfall, has constantly enchanted me and has laid the foundation for my interest in glasswork."
Jan Lappalainen emphasizes qualities such as light and space. The city's pace with its distractions are absent and the work is focused. This is something Ulla Koistiainen, whose praxis includes meditative sewing, can agree on. During the pandemic year, photographer Yoshi Omori has looked back on past journeys in the tranquility of the historic environment.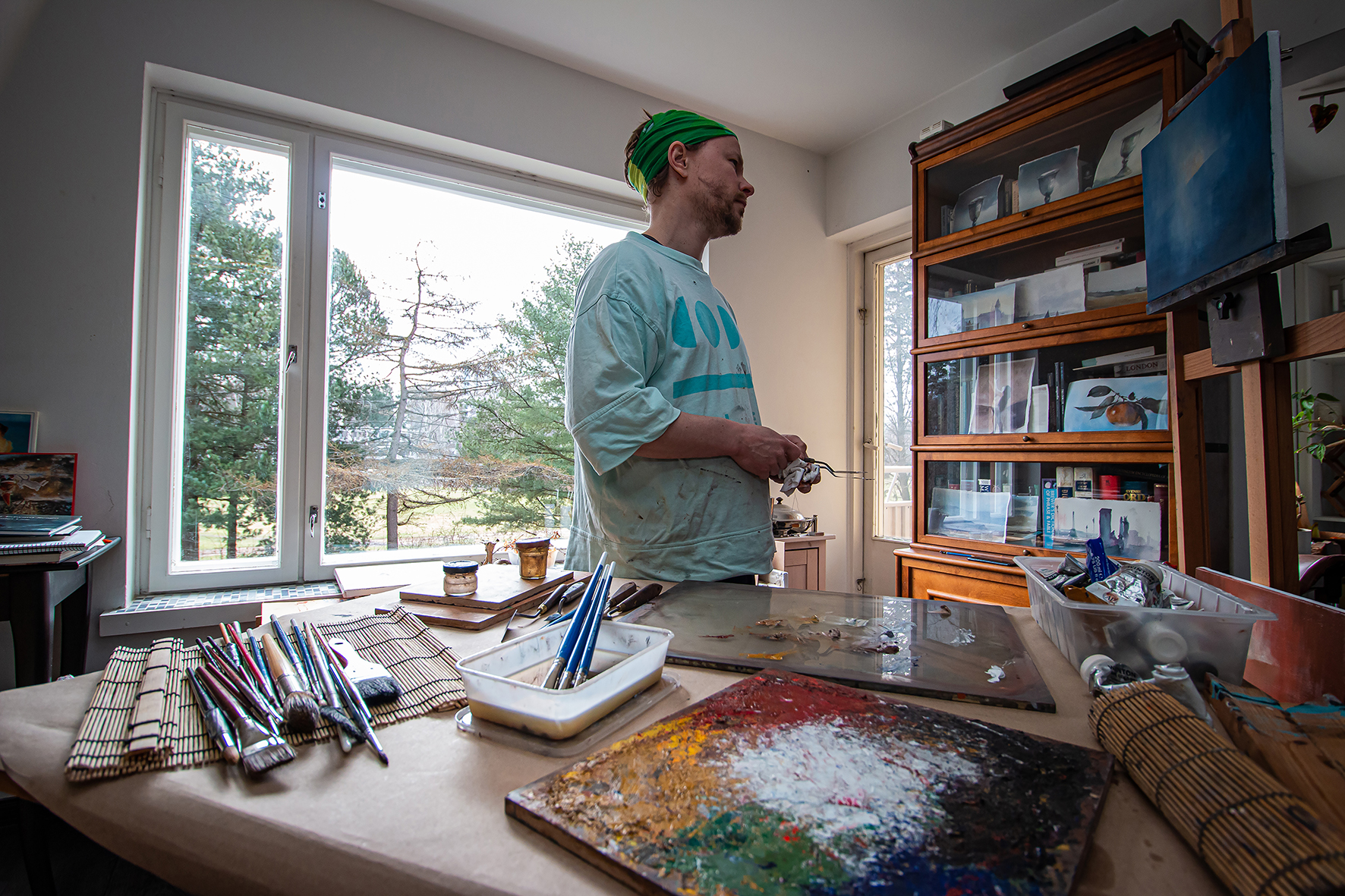 Everyone in Skogby does their thing, but a joint board gathers to take care of the environment in the vicinity of the mill in cooperation with the landowner. Joint projects are a welcome change to working alone. Skogby is a place that is important for everyone, and a perfect place to meet at the end of the summer, and exhibit what you have achieved during the year.
The large courtyard provides an excellent opportunity to sit and enjoy coffee, homemade rolls and admire art in the surroundings this year as well!
Text: Jani A Purhonen
Foto: Yoshi Omori